Trogoniformes - Trogons, Quetzals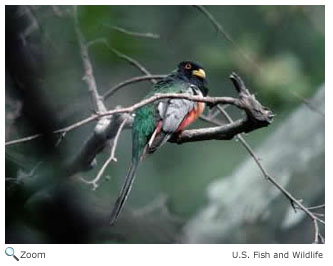 There are over 40 species and one family, trogonidae, in this order of colorful tropical birds. Trogons and quetzals are found in warm, forested areas in North America, Central and South America, Asia, and Africa.

They live in trees and nest in tree cavities. They eat insects and fruit. One species, the elegant trogon, is found in the United States in the mountains of Arizona.




Trogoniformes Photo Gallery